Hello, and thank you, for visiting, our website. You've chosen a wonderful breed, when you choose a Pug.  They are

known for their warm, gentle, loyal, and playful personalities. They are excellent

with children, and their number one love,

aside from food, is being your companion.

This is truly, a one of a kind breed.

Pugs have been in my family, for many years, as pets.  Over the years, I wanted to share my love for this wonderful breed. Thats how I got into raising Pugs. They are all home raised, with alot of love, and attention.  We strive to offer a top quality, healthy, puppy.

We like to make sure our pups are placed with loving and responsible families. So please do your research, on the health issues, along with the wonderful characteristics of the Pug. Make sure this is the right breed, for you.

Our pups come with, AKC/CKC registration,1 year health guarantee, 1st shots, and are dewormed, before being placed in their

new homes.  We hope our babies, will bring many blessings to people, as they have us.  Please feel free, to call or email, if you have any questions.

                              Blessings! Deidre

The Heavenly Pugs            of Georgia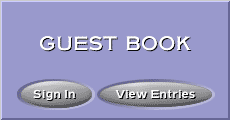 Please feel free to sign our guestbook, with your opinions.  All you have to do is click sign in.  We also would really like to thank the families, whom have taken the extra time, to send pictures, and sign our guestbook. This really means alot. We read each and every one.

We are inspected and liscensed by:

Me, with my first Pug in 1967.

Now, we have the beautiful and rare white Pugs...Gods little Blessings...We are proud to have researched more to find they are indeed purebred Pugs...